Glass Artist in Christiansted, VI
Mitchell Larsen Studio has been in operation since 1992, bringing world-class expertise in plate glass making to every project we do. We create handmade glass art pieces that range from ornaments to plates and platters, with pieces available for purchase at our shop. We also custom-design and create totally unique pieces, shipping anywhere in the world. Let our glass company create something beautiful for you.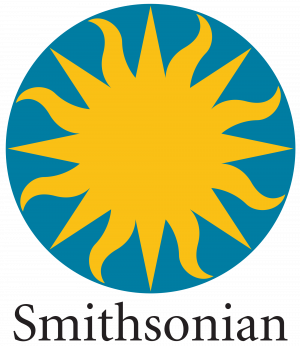 Owner Jan Mitchell-Larsen's work can be seen in the Permanent Collection of the Smithsonian and the Thompson Museum in Kentucky, among many other institutions!
About Us
Explore Our Glass Art
Glass making is a beautiful medium for art and one that can be customized in a variety of unique and wonderful ways. It takes a true artist to create plate glass pieces that exhibit strength, vibrant color and exciting sentiment, which is what sets Mitchell Larsen Studio apart. We're more than just a glass company in Christiansted, VI, we're a purveyor of artesianal fine glass products, including Christmas ornaments, plates, picture frames and much more. We offer many iconic pieces from our various collections and are happy to customize glass creations based on your unique vision for a one-of-a-kind piece. A talented glass artist, studio owner Jan Mitchell-Larsen has been refining her glasswork skills for decades. She's a respected artist who has been commissioned for notable works of art for memorials, special events and collectors. Her work even appears in the Permanent Collection of the Smithsonian! Whether you're an established art collector or are just looking for the right way to commemorate your visit to the Virgin Islands, we invite you to stop by our shop for an authentic piece of glasswork that's made with care and customized especially for you. We'll even give you a tour of our shop so you can see the refined talent and painstaking process behind the wonderful works of art we create!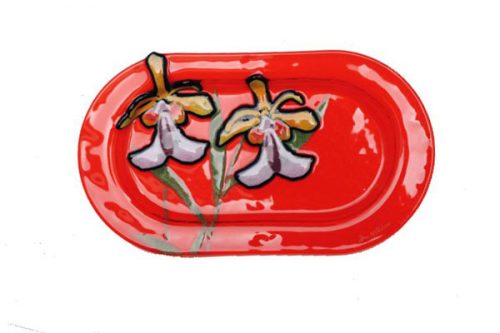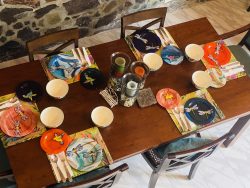 We're happy to create unique pieces for tourists and ship them anywhere in the world. We'll capture the spirit of the Islands and make sure your pieces make it home safe.

We have designed and crafted ornaments for the National Christmas Tree of Peace for the past 15 years!

We host Art Thursday one Thursday each month, opening up our studio late and inviting people to stop in and see what we do.

Want to see how our plate glass is fired? We're more than happy to give people tours of our workshop, so you can see exactly how our pieces are made.
Experience Art
Let us introduce you to a beautiful piece of handmade glass decor, as a gift for yourself or someone else.
From plates and ornaments to totally unique pieces, we're ready to design for you. Contact us at Mitchell Larsen Studio in Christiansted, VI, at (340) 719-1000 for more details about our process here at our touristy art glass studio. We offer photographics and aerial drone photography, along with customized glass ornaments, dinner plates, clocks, and other custom and miscellaneous pieces in Christiansted and St. Croix, VI, along with the rest of the US Virgin Islands.
Proudly offering the best custom glass decor and more to the following areas:
Christiansted, VI
Kingshill, VI
Frederiksted, VI
Rainbow Beach, VI
& we ship worldwide!